I debated writing this journal entry because I'm always afraid I'll upset someone. But after thinking about it, I came to the conclusion that the people who would get upset are the people who are being inconsiderate, so maybe it's okay for them to get upset.
I've run into some problems with people commissioning me and then disappearing off the face of the earth when it's time to pay for the art I've completed. Keep in mind this is a very, very, very SMALL percentage of people who commission me, however! Chances are if you've ever commissioned me, you paid quickly and it was a great experience for both of us

I also have no problem if something comes up and you can't pay right away, but please PLEASE simply TELL me. Communication! It's a great thing! I promise I won't scream at you or get snippy if you tell me you're not able to pay or something came up. For example, someone commissioned me for a mask and suddenly had an emergency vet bill. I totally understand! Pet health comes above buying art, no questions asked.
The problem lies when there's no communication. I'm left with a piece of art (usually leatherwork) that I'm holding onto indefinitely because I don't know if the person is just delayed, or never got my note/email.
This is a very inconsiderate thing to do to an artist.
I spend a lot of time working on your commission, and I not only expect to be paid, but I rely on it. It would be like you going to work, expecting to get your paycheck on Friday, and when Friday rolls around it's nowhere to be found and you can't find your boss. You did the work, you deserve to get paid, and now
you're
in trouble because you have bills due and no money to pay them.
I am sitting on a growing pile of commissioned work that is, what I consider 'abandoned.' Therefore
it's all gone up on Etsy
with the 'reserved' tags removed. If the original client suddenly reappears and asks where his or her piece is, then that's too bad. I'm done being nice and patient and getting walked on. To be clear, all of these pieces have been unclaimed for MONTHS. I will never turn around and sell a commission if you're a few weeks or even a month late! But I DO request you at least keep me updated about when you are planning on paying. And if you realize you won't be able to, please be considerate and let me know so I can try to sell the work and not have to sacrifice groceries or be late on bills.

P.S.: This works both ways, too! If you ever commission me and
I
fall off the face of the planet,
do not hesitate
to email/note me and ask for an update. Sometimes I get busy/distracted, and sometimes (this has actually happened) I lose track of a commission! I don't get a free pass just because I'm the artist

New Additions to my Etsy Shop: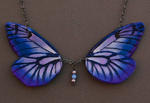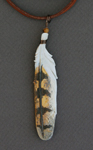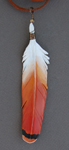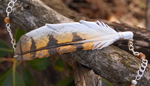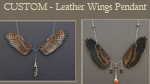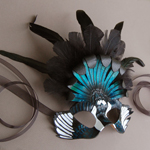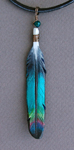 ________________________________
ETSY SHOP
:
Windfalcon's Etsy Shop
with prints, leatherwork and originals.
ART BLOG
:
Featherseeds
COMMISSIONS
: Information
here
, or, send me a note or email me, but please read my
Terms of Service
first!
PHOTOGRAPHY
:

STOCK PHOTOGRAPHY
: