Some of you may have seen the video I put up as a walkthrough for "Winged Fantasy," but if you haven't, I have it up on my blog:
featherseeds.blogspot.com/2014…
I also answered a few questions I've been asked about the book and myself as an artist and author, as well as questions about paints, surfaces and what age and skill level the book is suitable for. Check it out if you're interested! And if you have any questions that I didn't answer there, please feel free to ask them here!
With summer here, I'm offering a 15% off sale in my Etsy shop until 8/21. Use the coupon code SUMMER2014 at checkout - click on "apply shop coupon code" right above the item total when checking out and enter the code and voila! 15% off :3 I just put up a few feather pendants today, and I have a few masks as well in the shop, and a ton of prints.
www.etsy.com/shop/windfalcon
__________________________________
New Additions to my Etsy Shop: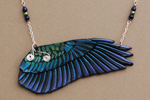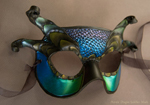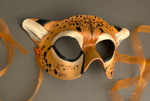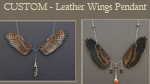 Winged Fantasy: Draw and Paint Magical and Mythical Creatures:
Available on
Amazon
and in bookstores nationwide!